DIVINFOOD's 9 Living Labs,  will focused on minor cereals and underused legumes as laboratories and demonstration sites of how to proceed in setting up territorial networks managing and valuing agrobiodiversity and how to collectively address specific challenges/opportunities regarding this agrobiodiversity.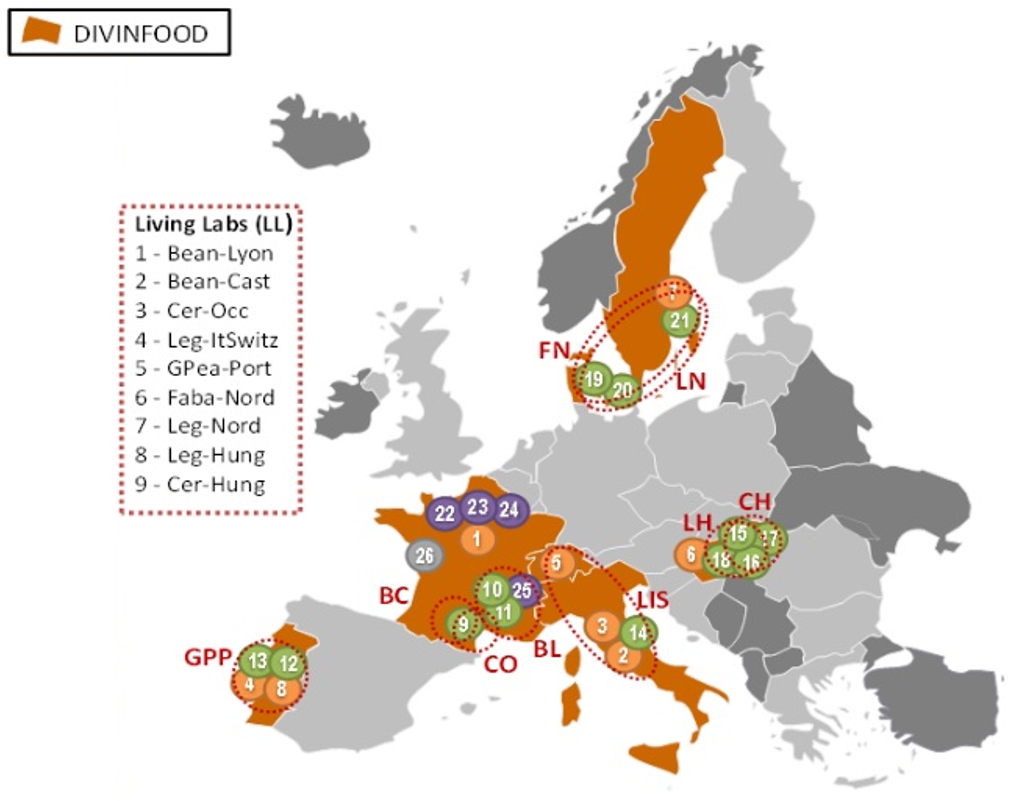 The LLs are at different stages of maturity: some are already advanced; some are created in the frame of DIVINFOOD. These LLs will be stabilised into territorial multi-actor networks over the course of the project. They will be set up as regional clusters of food system actors, here enlarged to local authorities, and will serve as the core space of co-innovation for the project.
LLs are user-centred, open-innovation ecosystems based on a systematic user co-creation approach, integrating research and innovation processes in real life communities and settings (ENoLL 2020, enoll.org).
They allow highly committed farmers and stakeholders from the agro-food sector, including food SMEs and consumers, to work together with researchers to identify questions, test possible answers and develop solutions that can be rapidly prototyped or validated in order to scale up innovation and businesses.