Focusing on underutilised minor cereals and legumes, DIVINFOOD's 9 Living Labs are multi-disciplinary and multi-actor experimental spaces with the purpose of collectively managing and valuing local agrobiodiversity.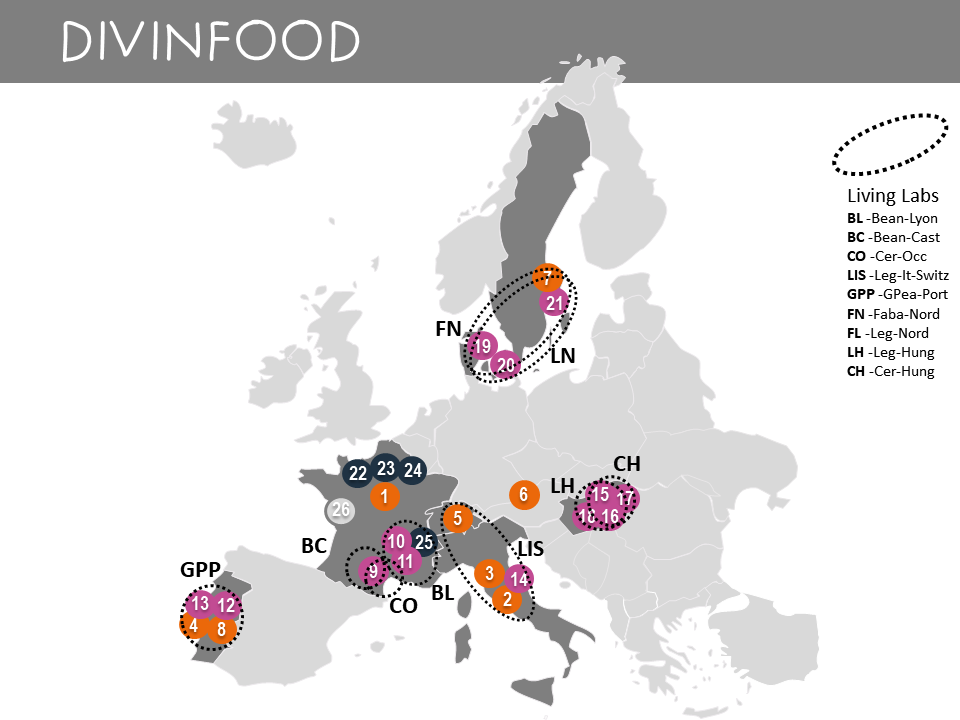 Located among the 7 partner countries of DIVINFOOD, the 9 LLs are at different developmental stages. While some are already established, others are emerging in the context of DIVINFOOD. Over the course of the project, the purpose is for these LLs to foster and form territorial multi-actor networks ;considered regional hubs of food system actors, including local public authorities, focusing specifically on local agrobidoiversity.
LLs are distinguished from other forms of lab-based innovation processes whereby active co-creation is a fundamental aspect of how they function, compared to others where actors' involvment is more passive (Hossain et al., 2019). They are user-centered, open-innovation ecosystems, integrating research and innovation processes in real life communities and settings (ENoLL 2020, enoll.org).
They allow highly committed farmers and stakeholders from the agro-food sector, including food small and medium enterprises (SMEs) and consumers, to work together with researchers to identify questions, test possible answers and develop solutions that can be rapidly prototyped or validated in order to scale up innovation and businesses.