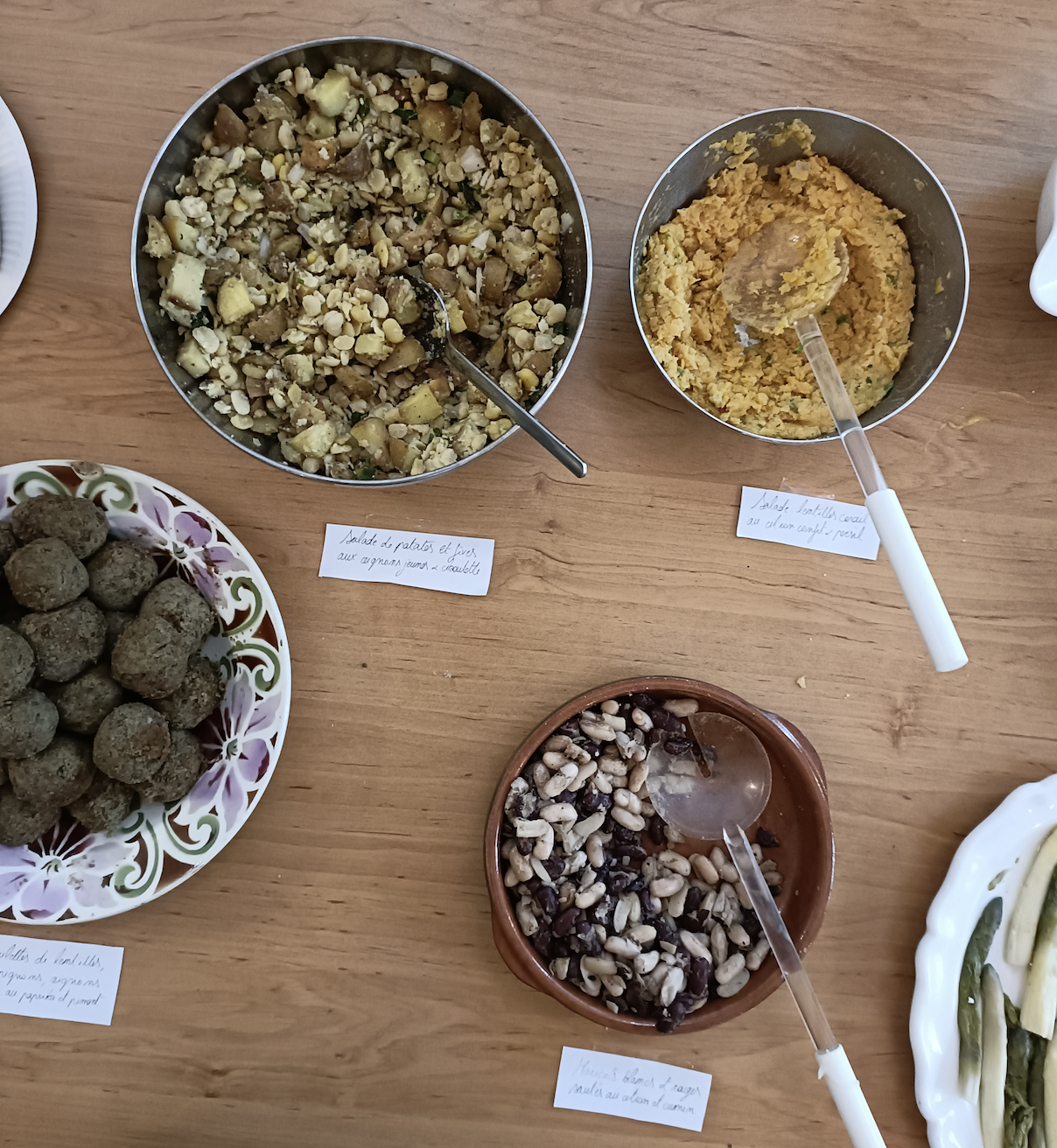 Global Bean Seed Festival: Showcasing Divinfood's Living Labs
On April 22nd, the Global Bean Seed Festival took place, a worldwide event organized by the Global Bean Project aimed to showcase the vast diversity of beans, provide a platform for discovering species, and offer opportunities to exchange seeds.
Divinfood presented the work of three of its European Living Labs dedicated to bean during the online plenary session and the French event in Catelnaudary: 
The "bean-meat" Living Lab from Rhône-Alpes (France),

that focuses on reintroducing a nearly extinct bean variety, which was rediscovered in 1986 in the hamlet of Le Pinet, Briançon. The lab's mission is to promote the bean's sustainable cultivation and use in the food industry.
The "Castelnaudary Lingot Bean" Living Lab from Occitanie (France), aimed at diversifying the production of white beans suitable for the local cassoulet industry.
The Italian-Swiss Lupin Living Lab, that promotes the diversification of lupin-based products and recipes by creating new, delicious offerings from this versatile legume.
Divinfood joined forces with partners from all over the world, including Seeds4all, ARCHE NOAH (Austria), Peliti Association (Greece), Seed Savers Network Kenya, Gardula People Development Association, the Association for Organic Agriculture in Albania, and "l'Alliance des Tables Libres et Vivantes" (project initiated by Slow Food France).
Together, these organizations showcased the potential of bean biodiversity to address global food security and climate change challenges.
To go further, you can consult the following documents:
The replay of the plenary session on YouTube (see below)