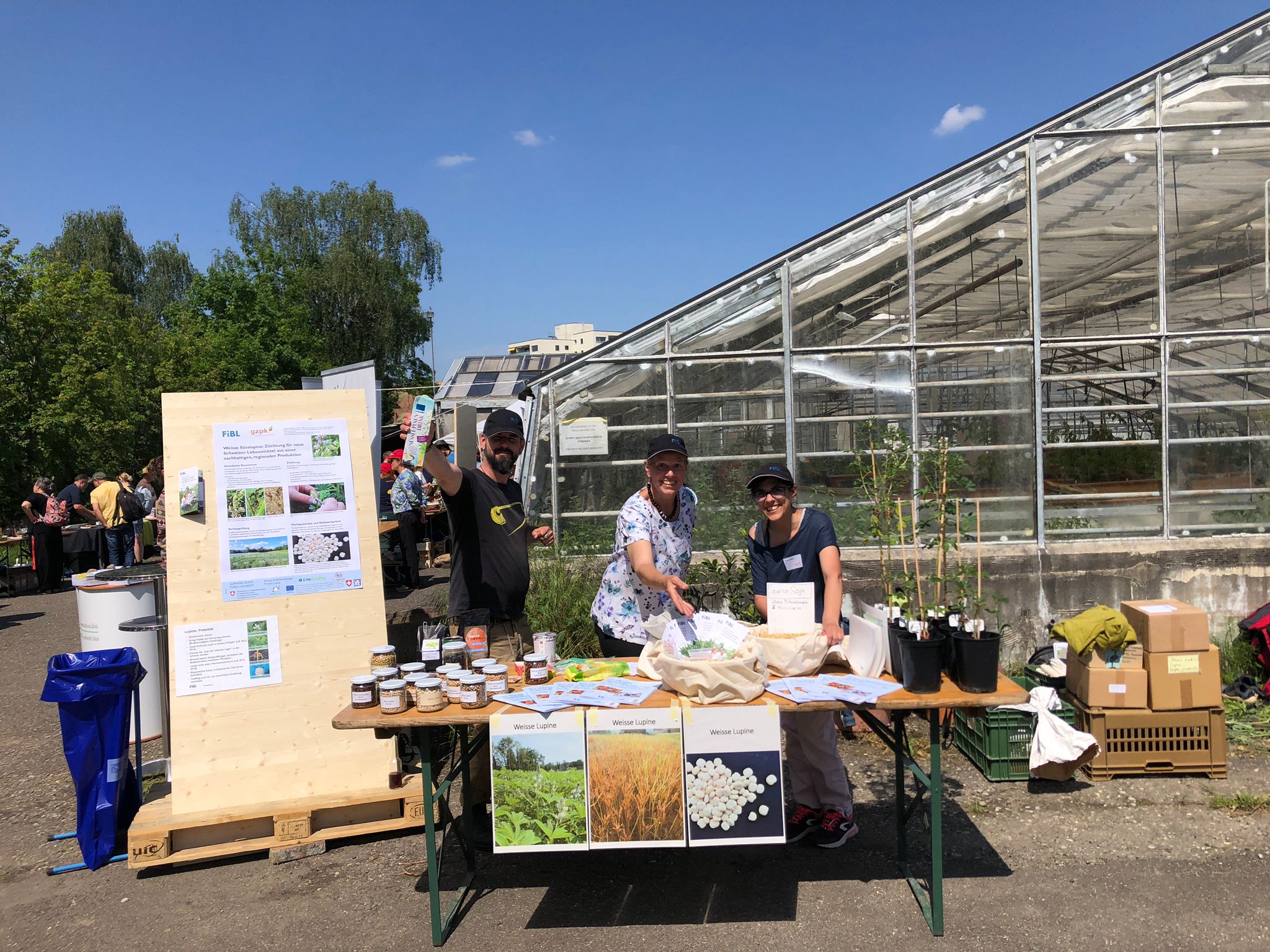 Divinfood represented at the « Legumes Day » (Zurich, Switzerland)
On Friday May 26, 2023, more than 60 grain legumes experts from various sectors of the Swiss food system exchanged views at the Legumes Day held at the Grünhölzli Association in Zurich. Divinfood's work was presented at this event by FiBL, co-organizer of the event alongside several other institutions: Getreidezüchtung Peter Kunz gzpk (main organizer), the Grünhölzli Association, Hortiplus Zollinger, and ETH (group Agroecological Transitions).
During the event, a wide range of topics were addressed in working groups, conferences and discussions at participants' stands. Overall, it emerged from the discussions that there was a need to strengthen networking between players and develop exchanges between researchers and growers – in particular to facilitate the sharing of concrete recommendations between players concerning appropriate species and varieties, as well as field and harvest management techniques.
To increase consumption of locally-produced grain legumes, political support appears to be needed, in particular to set up marketing channels for mass catering.
All discussions underlined the need for systemic and holistic approaches. Grain legumes can only be of long-term benefit to the Swiss food system if they are produced and processed regionally, and if costly, energy-intensive transport routes and packaging materials are eliminated.
For more information, you can find:
– The report of the event by gzpk, including a very nice video (in German)
– Download the official poster
Previous
Next