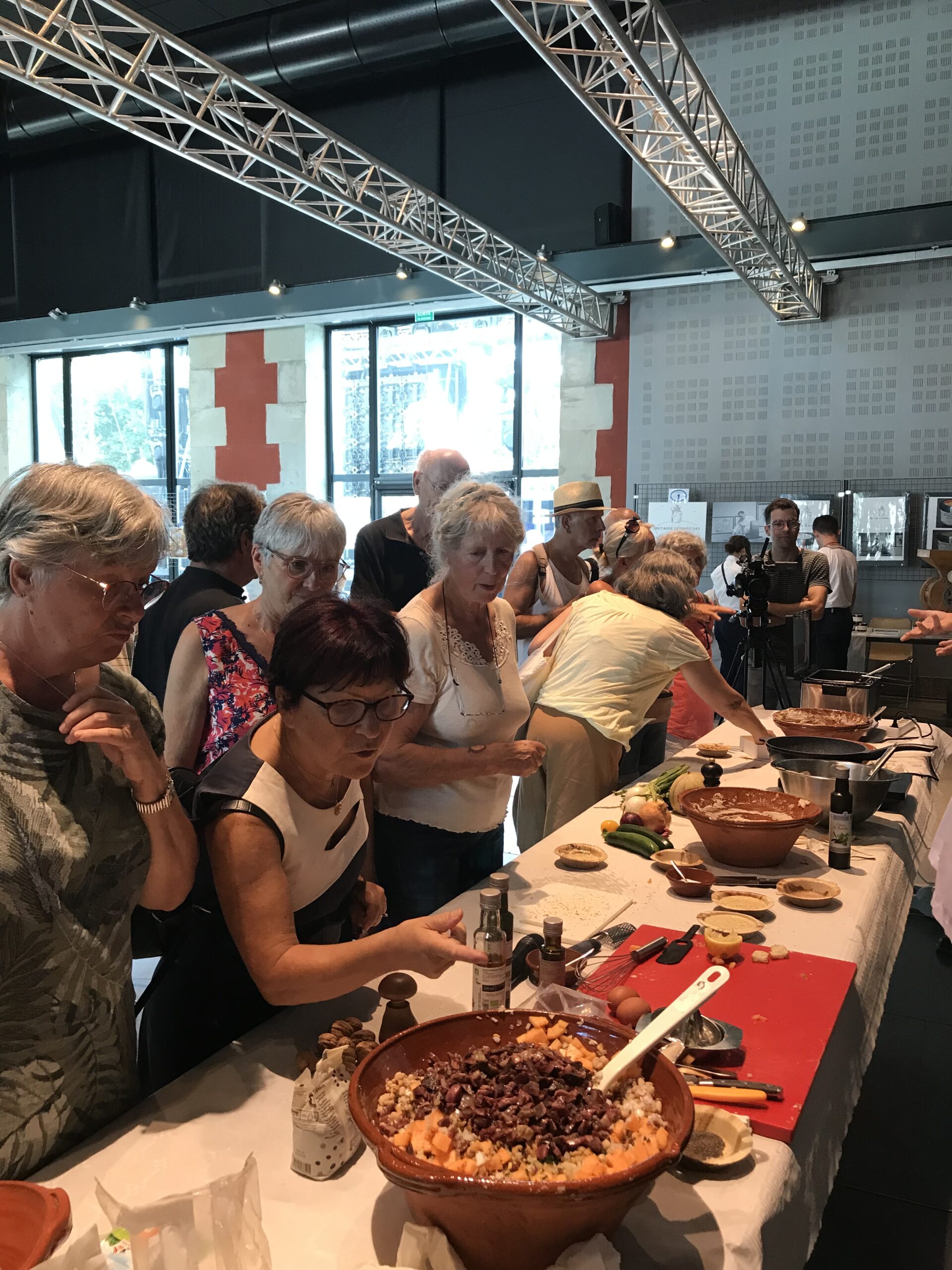 Photos and feedbacks from Divinfood's participation at the Cassoulet Festival
Divinfood took part in the Castelnaudary 2023 Cassoulet festival, with a stand run by Axel Wurtz (Biocivam 11) and Laurane Desoutter (INRAE), who presented the research on bean varieties carried out by the Castelnaudary Living Lab (Bean-Cast).
On the afternoon of 19 August, chef Jean-Jacques Paraire presented two bean-based recipes inspired by research carried out by the Institut Paul Bocuse as part of Divinfood – produced live and broadcast on giant screens:
– A recipe for "fayofels" fritters, small fried croquettes combining cooked beans, wheat flour, eggs, onions, garlic, parsley, salt, pepper and lemon juice.
– A bean salad, with baked beans, seared duck gizzards, melon, onions, garlic, parsley, grated courgettes and walnuts – all dressed with a lemon vinaigrette.
These recipes were then tasted by very enthusiastic visitors, as shown in the photos below!